Instructions for connecting
1. Open TeamSpeak 3
Double click on the icon that was put on your desktop to run the TeamSpeak 3 program. It should look like the picture below.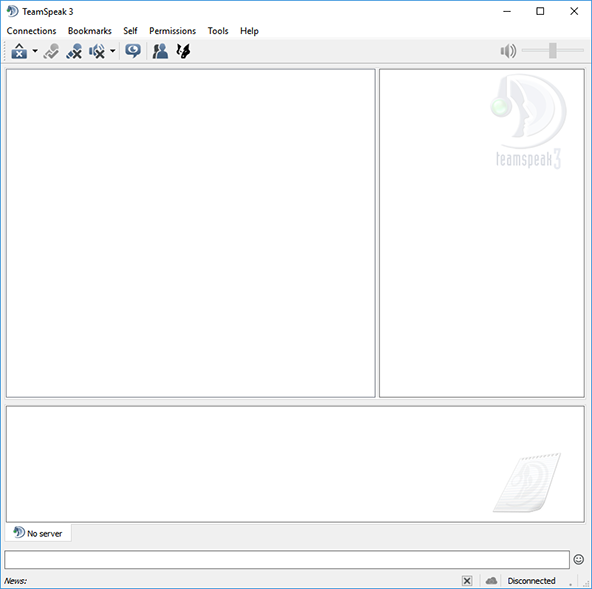 2. Open the Connect Window
At the top of the TeamSpeak 3 program you'll click on the "Connections" menu then click the option named "Connect".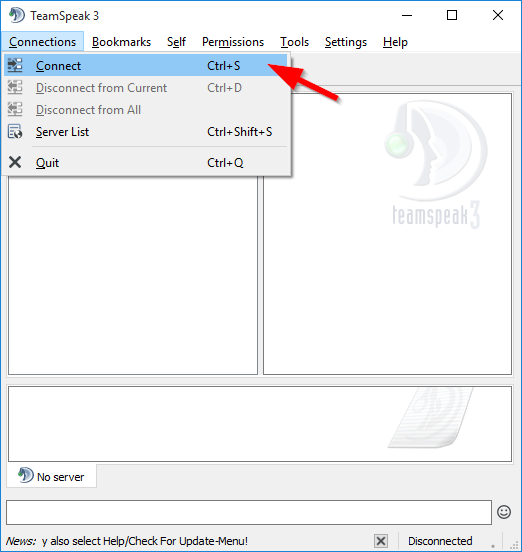 3. Enter Connection Information
You'll type in the direct IP address such as 1.2.3.4, alternatively, you can use a custom hostname such as hostname.example.com for the "Address" section. Next you'll need to enter the colon character then the Port number, this is usually four or five numbers long. Lastly you'll need to enter in a "Nickname" for you to connect as, this is the name that will people will see you as.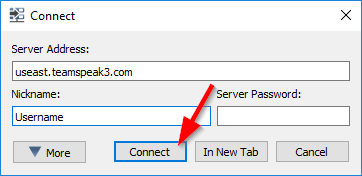 4. Success
If you've successfully connected to the server it should look similar to the picture below.